Monterey Jazz Fesival On Tour Starring Cécile Mclorin Salvant at Mesa Arts Center
When
Tue, April 9, 2019
7:30 pm
About
Monterey Jazz Festival on Tour
60th Anniversary Celebration
Starring Cécile McLorin Salvant
Mesa Arts Center
April 9 | 7:30 PM
Monterey Jazz Festival on Tour 2019 starring Cécile McLorin Salvant features Bria Skonberg (trumpet), Melissa Aldana (tenor sax), Yasushi Nakamura (bass), Christian Sands (piano) and Jamison Ross (drums/ percussion). Their live performance demonstrates Monterey's "traditional-untraditionalist" attitude, jazz-with-a-purpose exuberance, and joyful fun that continues to be the hallmark of the Festival to this day.

Kristin McLeod uploaded this event on June 14, 2018
Start your ticket shopping from Jazz Near You and you'll support us in the process. Learn how.
Live Reviews
Album Reviews
Radio
In Pictures
Jazz Bastard
Album Reviews
Live Reviews
Bailey's Bundles
Extended Analysis
Album Reviews
Read more articles
Mack Avenue Records
2018
buy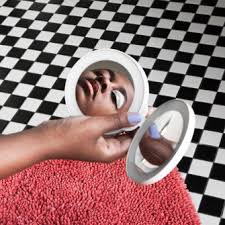 Mack Avenue Records
2017
buy
Mack Avenue Records
2015
buy
Mack Avenue Records
2014
buy
Mack Avenue Records
2013
buy